Contactless check-in and stay is available. Please call us on 01702 333 635, or book online.
The Gleneagles apartment with four double bedrooms, kitchen, lounge and dining area is available for exclusive hire.
The Gleneagles Tearooms is open for collection and home delivery only.
ROOMS ARE TASTEFULLY DECORATED, COMFORTABLE AND ARE A HOME FROM HOME.
From singles to family rooms
and sea view suites
Ensuite facilities, TV, free wi-fi access with ultrafast fibre broadband and tea/coffee making facilities in every room
Panoramic views of the Thames estuary and Southend seafront
High quality breakfast menu made with locally sourced produce
Peaceful location just steps from seafront, centre of town and the Cliffs Pavilion Theatre
Tea Rooms offering morning coffee, light lunches and our speciality 'Bandstand' cream tea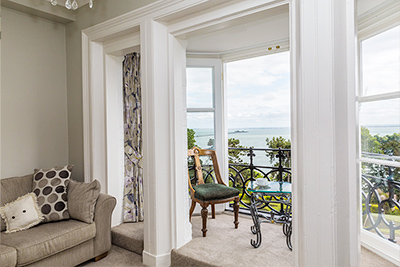 What can you do inSOUTHEND-ON-SEA?